Get to know us and the women behind Scope. We're a rag-tag team of artists, content strategists, advertising students, video producers, musicians, art directors, journalists, creative producers and business owners who are passionate about storytelling and diversity across all areas of production.
As a creative producer, director and strategist, Josie has independently conceived and executed large-scale public works throughout the U.S. and Latin America. As the owner of Curmudgeon Group, Josie is passionate about working with purpose-driven companies and partners to hone their creative strategy and produce experiential PR and advertising campaigns. She is known for her devotion to conservation and the arts, serving on the Board of Directors and Marketing and Communications Committee at Kindling Group, a documentary media studio, and the National Council of the World Wildlife Fund. Connect with Josie on LinkedIn.
Maggie is passionate about the fields of advertising, television and film production. She believes that Scope: A Conversation on Women in Production sheds much needed light on the incredible work being done by women across multiple fields and platforms. Considering the unique challenges women face in the workplace, Maggie loves how Scope: A Conversation on Women in Production applauds and celebrates women who achieve so much in their respective fields, while producing great content that makes a difference in the lives of those around them.
With a background in film production, Abbie is keenly aware of the lack of women within the creative industry and is passionate about bridging the gap. Abbie views Scope: A Conversation on Women in Production as an opportunity to draw attention to the under-representation of women in the industry while simultaneously celebrating and learning alongside the strong women who continue to create and produce work despite the odds.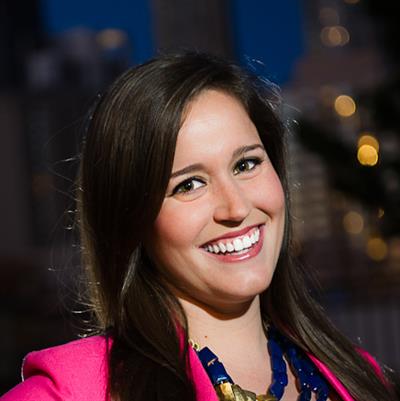 Whitney is the founder of Gatz Optimize, a social media consulting and marketing agency based in Chicago. With a BA in Business Management and Advertising, and over ten years in marketing, content creation, event planning and communications, Whitney puts her skills to work daily for both small businesses and Fortune 500 companies. Whitney joined Curmudgeon Group in 2014, spearheading digital media strategy and content production. Connect with Whitney on LinkedIn.